About Wild Roan Art
About the artist: My name is Laura and I am the person behind Wild Roan Art! I was born and raised in the Eastern Plains of Colorado. I have been drawing and painting forever, it runs in my family! My Great-Great Grandma Ada and my Great Grandma Barbara were both AMAZING oil painters. My favorite medium is just a pen or acrylic paint. Everything on my website is handmade and something I genuinely loved to create.
I currently live in the beautiful state of Texas with my boyfriend, Tyler, and our two dogs Ranger and Kebab. Tyler works for a cutting horse trainer, and is the cowboy you see in most of my photos.
I am so incredibly grateful to have the opportunity to create art that I love and to be able to share it with such amazing people!
-Laura
In April , Tyler and I went to a flea market in Canton Texas. I was expecting to come home with some cool finds, but instead we brought up the cutest and sweetest puppy. Kebab is my best guy and best employee ;)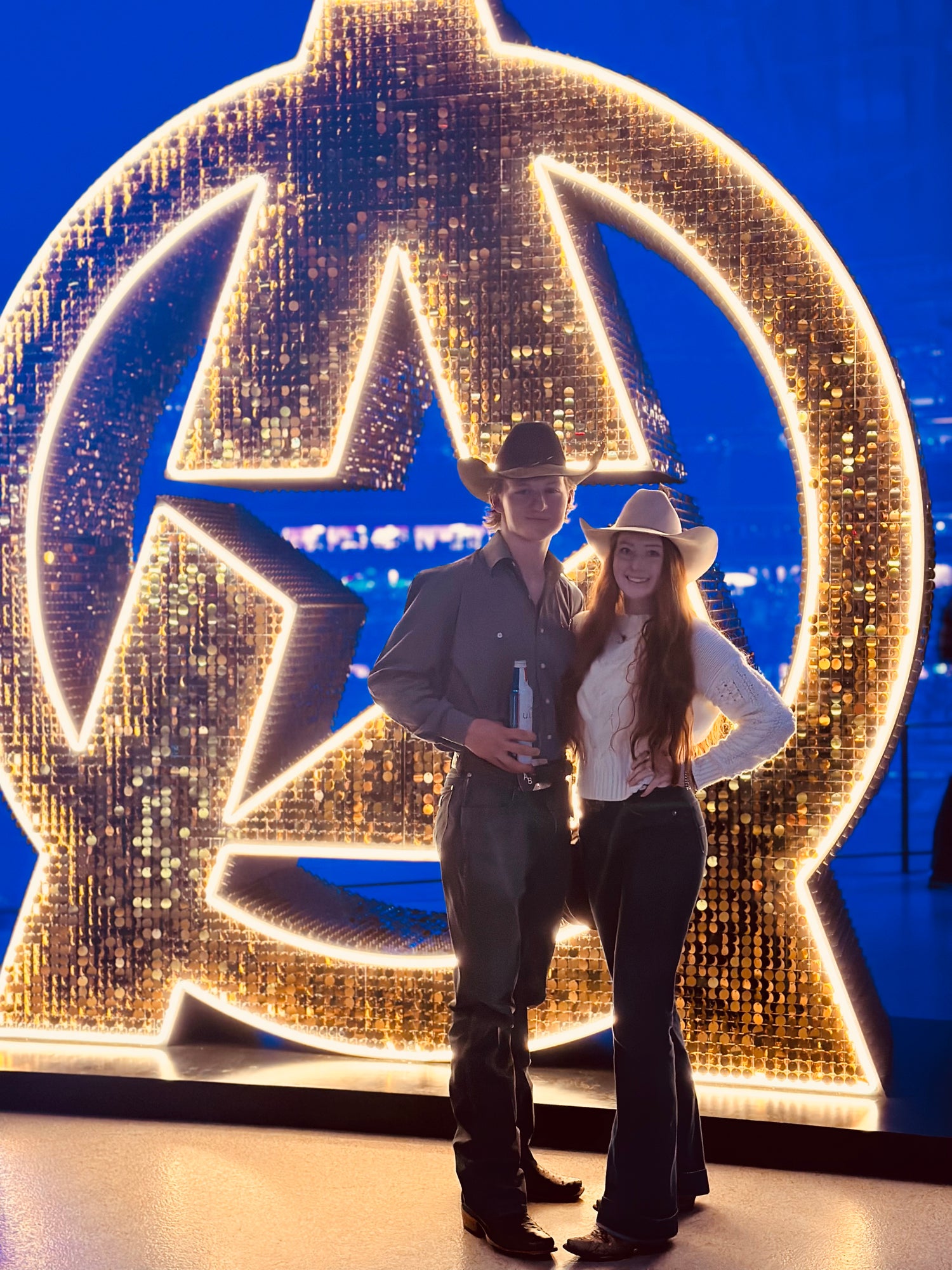 None of this would be possible without my sweet boyfriend, Tyler. He is the one that encouraged me to make a page and is always the first to show off my art. He is also the best model ;)